The Blue Man Group has become a staple show to see when visiting Las Vegas.  They've done big tours around the world in the past, but the intimate and revamped show at the Luxor gives everyone in attendance a complete sensory experience.
After being on the Las Vegas strip for 15 years, the Blue Man Group are back to where it all started at the newly renovated theater at the Luxor.  With a huge tech overhaul in the theater, the show delivers new music, lighting, and of course an unforgettable finale that has been described as "an unforgettable euphoric celebration of life in full color."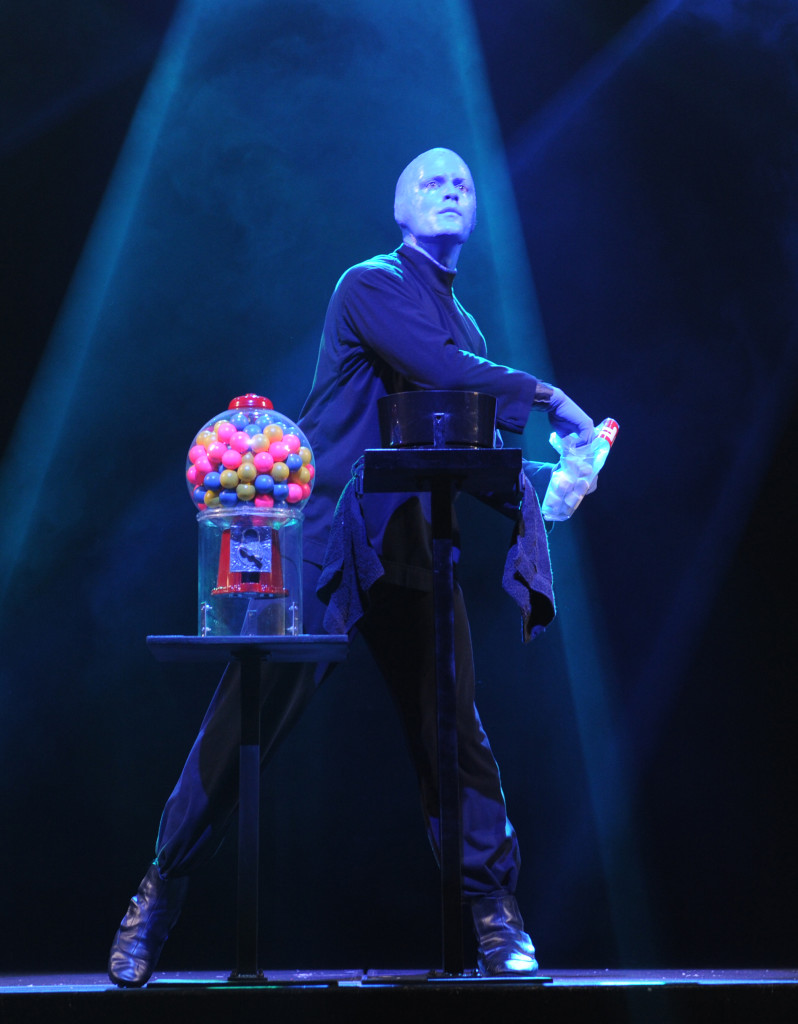 The way the Blue Man Group interacts with the audience is unlike any other show.  They crawl through the seats, examining the crowd and looking for a participant to join them for a special dinner segment that fans can't get enough of.  But, it's all done using no words – just music, lights, lasers, and body language.  While extremely entertaining, the show also gives insight into technology and how it's shaped us and the world we live in today.
The Blue Man Group is simply a must see show that is funny, musically diverse, thought provoking, and just a darn good time for any age group.  And not to give too much away, but you'll want to make sure you get there on time and are in your seats before the show starts – otherwise you might become part of the show!  Also, you wouldn't normally associate marshmallows with athleticism but at one point in the show, you'll be blown away with the feat they accomplish.
The Blue Man Group perform nightly at 7:00 PM & 9:30 PM – get more information and secure tickets by clicking here.