311 is one of those reliable bands that you can count on.  They have a solid track record of creating new music with their own trademark 311 sound especially with the new release "Voyager".  And then there's the LIVE SHOW! They've performed 66 song sets, hosted a cruise, and even had their own pow wow a few years back.  On a hot summer night in Tampa, they brought their good friends Dirty Heads along for an epic performance.
Dirty Heads released a new record called "Super Moon" today – August 9th and were the first to hit the stage.  Frontman Jared Watson emerged from the smoke and mirrors to begin the set with the banger "Burn Slow" that had the pit moving.  It was clear they had a legion of fans as evidenced by the sing alongs and fist pumping.  The energy didn't stop.  Jared mentioned this was the biggest show of the tour with over 13,000 in attendance.  They did a great job of intertwining new materials like the easy breezy "Lift Me Up" along with the classics "Lay Me Down" and "My Sweet Summer'.  Those not familiar with Dirty Heads quickly become fans during their set with infectious grooves and impressive stage presence.
Then it was time for 311.  The stage was cleared and a massive screen had a count down from 15:00 minutes until the band hit the stage.  Talk about a build up!  When the countdown finally hit zero the smoke and lights kicked into high gear.  Then from the shawdows, the trademark Tim Mahoney dance and riff of "Home Brew" kicked things off to an immediate party.  There's no slow burn – that's just not how they open a show!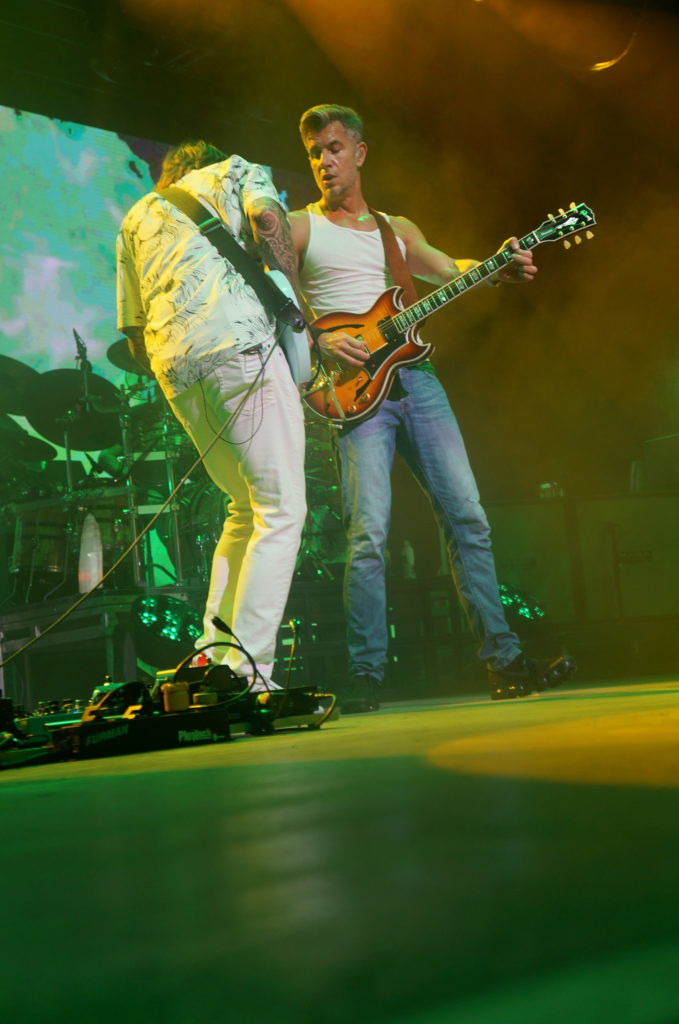 Although "Voyager" had just been released earlier in the summer, the Omaha boys rocked it with the hits leading into "All Mixed Up" and "Beautiful Disaster".  Side note, 311 has a delicious beer by the same name that is brewed locally in Tampa from Rock Bros Brewery.  This band is a well oiled machine on stage – the structure of the setlist, the huge stage production and graphics proved that 311's got the boom yall.
Clearly, Tampa has a of of love for 311 and it looked like the feeling was mutual.  Until next time boys – did someone say fall tour?
Full 311 Setlist & Photo Gallery:
1. Homebrew
2. All Mixed Up
3. Beautiful Disaster
4. What The?!
5. Come Original
6. Stainless
7. Do You Right
8. Good Feeling
9. Beyond the Grey Sky
10. Don't Stay Home
11. Applied Science
12. Don't You Worry
13. You Wouldn't Believe
14. Amber
15. Creatures
16. Down