Blink 182 returned to the scene with a new album and huge tour to support it.  Drummer Travis Barker is busy on the road and in the meantime, decided to list his Los Angeles mansion on the market.  Who wouldn't want to live or at least get a sneak peak into the iconic drummers home?
The realtor that is in charge of selling the property says, "This is a custom-built house with great architectural integrity and high-end design. It's stylish, chic, cool, hip, and sophisticated, designed with exquisite taste and the highest standards. It's a remarkable home."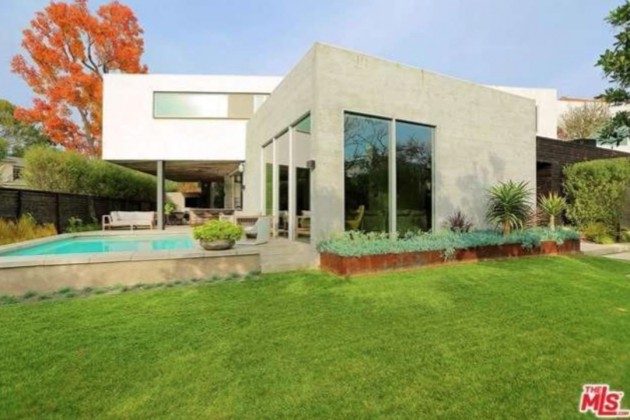 "The second story cantilevers over the patio, providing a sheltered outdoor living space compete with television and fireplace. Entry foyer, additional media room, home office with custom cabinetry and separate entrance, and a laundry/mud room complete the downstairs. Upstairs, the stylish master suite includes 3 walk-in closets, gorgeous ceramic and walnut master bath, and an elegant built in vanity. Designed with exquisite taste and the highest standards, this unique family home offers the sophistication, ease, and comfort of true California living."
If you're interested in buying and have some extra loot laying around, this 4200 square foot mansion will only set you back for around $4.5 million dollars.  But maybe you could negotiate for a meet and greet and tickets to a Blink 182 show?