As the year winds down, it's time to reflect on all of the great music that was issued over the past year.
2018 was a year that saw the continuation of excellence for a number of rock radio staples, with Halestorm, Breaking Benjamin, Godsmack, Alice in Chains, Disturbed, Slash, Shinedown, Five Finger Death Punch and more represented within this year's list of the best hard rock albums.
We also saw the return of the long dormant A Perfect Circle, a solid return to form by a mostly reunited Smashing Pumpkins and intriguing solo artistic statements from Alter Bridge members Myles Kennedy and Mark Tremonti.
The rock genre also remained healthy with the promise of such up-and-coming bands as Greta Van Fleet, The Fever 333 and Turnstile among others.
So let's reflect on the year that was and scroll through the gallery below as we count down the 30 Best Hard Rock Albums of 2018.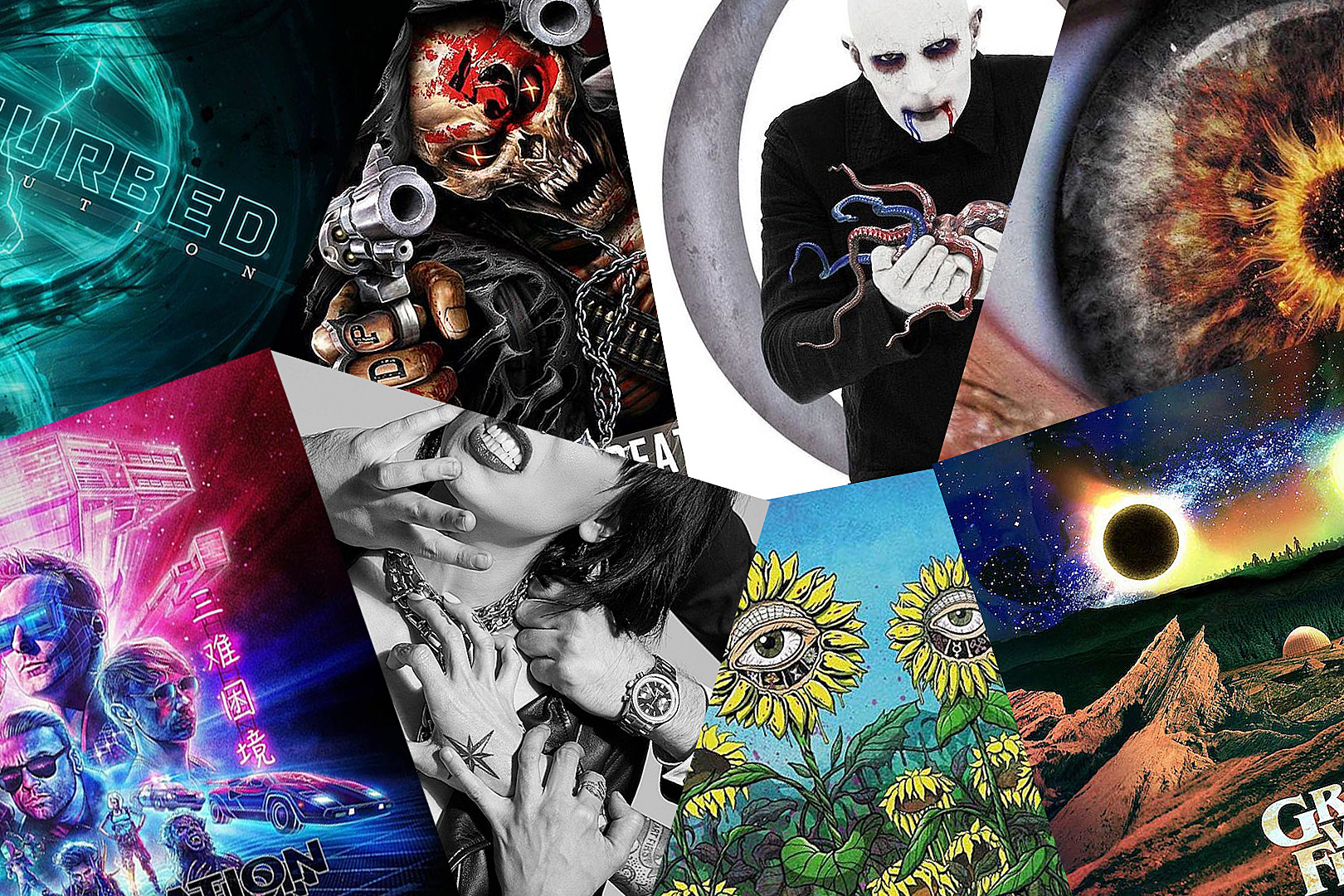 30 Best Hard Rock Albums of 2018
Scroll through the gallery to see the best hard rock albums of 2018!
---
30. Smashing Pumpkins, 'Shiny and Oh So Bright, Vol. 1: No Past. No Future. No Sun'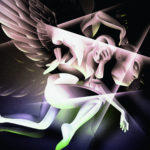 The spotlight turned squarely back on Smashing Pumpkins in 2018, as Billy Corgan reunited with original Pumpkins James Iha and Jimmy Chamberlin, recapturing some of the magic from the band's early era. Filling out the lineup with recent-era Pumpkins player Jeff Schroeder, the band delivered a mostly well-received new album to follow-up their summer of celebrating the past. The chugging rocker "Solara" was the first to arrive from 'Shiny and Oh So Bright,' transitioning back and forth between nervous, tension building verses and the eruptive choruses fans have come to love from Corgan at his peak. The follow-up, "Silvery Sometimes (Ghosts)," seemed to hit its mark a little more, with a wistful longing that could've fit in quite well on the 'Adore' album. Other highlights include the string-backed opener "The Knights of Malta," the tension-building, mid-tempo gem "Alienation" and the more aggressive closing fight song, "Seek and You Shall Destroy."
---
29. Walking Papers, 'WP2'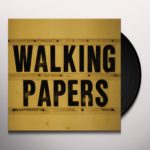 If noir had a sound in 2018, it might be Walking Papers' 'WP2' album. The band's sophomore set is filled with visually descriptive music, telling tales of seedy characters as relayed in songs like "Red and White" and "Death on the Lips" among others. "I have a movie that goes on in my head and that's why I write these songs," says vocalist Jefferson Angell, adding, "It's like I kind of have a whole other world going on in my imagination." Other standouts on the sophomore set include the album opener "My Luck Pushed Back," the raucous guitar of "Hard to Look Away" and "This Is How It Ends." While other projects for the band's members sometimes limit their potential profile, their sophomore set more than justifies the demand for more.
---
28. Vexes, 'Ancient Geometry'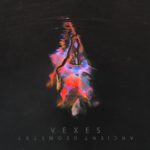 While 2018 didn't give us a new Deftones album, it did give us a band to help fill that void. Vexes, which features former members of A Life Once Lost and Vessel, definitely captures a similar atmospherically heavy dynamic and vocal approach on songs like "Lift" and "Plasticine" that feel like they could fit in Deftones' catalogue. The crushing album opener "Hellion," the aptly titled "Lush" and the moody "No Color" featuring an assist from Islander's Mikey Carvajal also show some variety that will keep you from pigeonholing the group. 'Ancient Geometry' is a solid debut that stands on its own and offers promise to see what may come from these upstarts.
---
27. Mike Shinoda, 'Post Traumatic'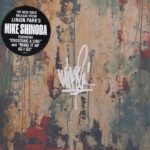 The album title is pretty self-explanatory. In the aftermath of Chester Bennington's death, Mike Shinoda buried himself in new music unsure of what came next for his band. The 'Post Traumatic' album has material highly influenced by his processing of the loss of his friend, while there are other tracks that while they may not be specifically about that experience or Bennington at times feel like they are. "About You," which features a guest turn by Blackbear, addresses a bit of that blurring of lines of inspiration. "Crossing a Line" proved to be the album's signature track, a melodic earworm that pulls the listener in while sharing Shinoda's vulnerability. "Make It Up as I Go" also is one of the album's standouts, with a guest turn by K. Flay on the moving song. "Place to Start," "Watching as I Fall," "Promises I Can't Keep," "Running From My Shadow" and "Can't Hear You Now" also play prominently in the album's journey. While Linkin Park have yet to announce their next step, Shinoda has laid the groundwork for a promising future whether it be with the band or a continued solo career.
---
26. Thunderpussy, 'Thunderpussy'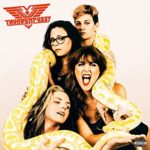 There are some younger bands on this list that show that the genre's future is bright as well. One of them is the Seattle quartet Thunderpussy, who unleashed their self-titled debut in 2018. Their brand of hard rock is straight out of the '70s, with straightforward riffage, blistering guitar solos from Whitney Petty and a lot of swagger. Vocalist Molly Sides gives a varied performance on tracks like "Fever," from subdued croons to all-out belting. Thunderpussy are equally adept at driving rockers like "Speed Queen" as they are at more laid-back songs such as "Torpedo." The full-throttle title track and the fist-pumping "Velvet Noose" are also not to be missed.
---
25. Nine Inch Nails, 'Bad Witch'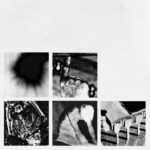 Following the death of music icon David Bowie (with whom Nine Inch Nails frontman Trent Reznor collaborated and toured in the past), Nine Inch Nails released two noisy, spontaneous EPs before the full-length 'Bad Witch,' the latter of which was loosely modeled after Bowie's swansong Blackstar. Compositionally impulsive and sonically jittery, 'Bad Witch' features songs ranging from the tense, understated instrumental "Play the Goddamned Part" to more acerbic metallic numbers like "Shit Mirror." Between the two extremes are electronic-rooted, beat-heavy compositions that are as unnerving as they are contagious. Two of the tracks are instrumental and three feature saxophone. All are propelled by the element of contrast: In "God Break Down the Door," for example, Reznor croons in a Bowie-esque vibrato while whirring samples, crazed beats and horns circle him like a tornado. At 30 minutes in length, 'Bad Witch' is Reznor's shortest album, yet it's more than musically rich and inventive enough to inject long-needed doses of chaos and excitement into a generally stagnant pool of contemporary aggressive rock.
---
24. The Temperance Movement, 'A Deeper Cut'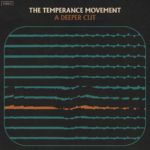 On their third album, 'A Deeper Cut,' blues rockers The Temperance Movement continue to blossom. Their sound is an amalgam of '60s rock with a touch of modern alt-rock sounds from bands like Queens of the Stone Age and here they came away with their most emotion-fueled album yet. Opener "Caught in the Middle" is a hardened track, but as the record progresses, it's the softer dynamics that come to the forefront, displaying an excellent sense of balladry and a commitment to the blues at its very core.
---
23. Jonathan Davis, 'Black Labyrinth'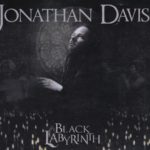 Korn frontman Jonathan Davis released his first official solo album 'Black Labyrinth' just shy off three months from the date he lost his wife, Deven Davis, to a drug overdose. Considering the timing, it would be reasonable to assume the album was written about the pain and frustration of living with someone addicted to drugs and mentally unbalanced – except the songs were finished around 10 years ago. Still, Davis has enough Sturm und Drang to go around. Like most Korn albums, 'Black Labyrinth' is filled with tortured songs indirectly inspired by Davis' dysfunctional relationships and the darkness that lurks within the tormented. Lines like, "You will never live for me at all / You always gotta tear me down / You, you take the best from me / My happiness is never allowed" from "Happiness" are emblematic of the lyrical content of the album. Musically, however, 'Black Labyrinth' – while sharing certain aggressive elements with Korn – downplays seven-string metal-funk bluster in favor of a variegated approach that explores everything that doesn't work with Korn. Throughout, Davis switches between clean and roaring vocals and compliments the songs with iconoclastic instrumentation utilizing tablas, violin and duduk. Korn fans will surely get their fix of crashing beats and harrowing lyrics and flourishes of nu-metal, but there are also forays into electronic music, industrial, goth, Britpop, alt-rock and world music. As eclectic as it is, the strength of the melodies hold the album together like ligatures around a victim's wrists.
---
22. Daron Malakian and Scars on Broadway, 'Dictator'

Right around the time rumors were heating up about System of a Down working together on a new album, the band members were stymied by friction between vocalist Serj Tankian and the other musicians. So, System guitarist Daron Malakian dropped the second album by his other band Scars on Broadway. A brief listen to 'Dictator and it's clear that Malakian is a major force behind SOAD's twitch-inducing music. The album brims with off-kilter guitar rhythms, hook-laden choruses, punk attitude, chunky, metallic guitars and touches of Armenian and Middle Eastern music. Sound familiar? It should. Not only does 'Dictator' bear an uncanny resemblance to some of System's greatest moments, the lyrical content – often thought to be the master craft of Tankian – is very Systemic. There are songs about totalitarianism, smoking weed, getting laid, and, of course, the Armenian genocide. Surprisingly, 'Dictator' was written, composed and recorded back in 2012 in a mere 10 days. At the time, System were five years into an indefinite hiatus. Regardless, 'Dictator' sounds as fresh, trenchant and exciting as it would have back in 2006, proving once again that the more things change, the more they stay the same.
---
21. Coheed and Cambria, 'Vaxis, Act 1: The Unheavenly Creatures'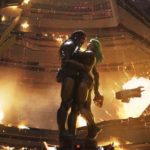 Following the second of two 'Afterman' concept albums, Coheed and Cambria abandoned science fiction/fantasy themes and addressed genuine conflicts closer to home with 2015's 'The Color Before the Sun.' Realizing, perhaps, that reality sucks, the band has returned to the complex saga of The Amory Wars with 15 new songs about a character known as Creature explaining in song how and why he left his true love behind to enable his own survival – or something like that. More than many other Coheed albums, 'The Unheavenly Creatures' is constructed like a solid rock opera, beginning with a spoken intro and evolving through almost 80 minutes of dramatic storytelling. Along the way, Coheed and Cambria tackle various styles, including hard rock, mainstream rock, folk, metal, prog, alt-rock and psychedelia, and they do so in a way that's neither distracting, nor pretentious. In the end, 'The Unheavenly Creatures' leaves fans with just one question: When's 'Act II' gonna surface?
---
20. Five Finger Death Punch, 'And Justice for None'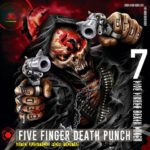 While Five Finger Death Punch were caught up in a legal battle with their label, some pretty solid music sat waiting for release, but once the dust settled fans were able to dig in. "Fake" was the first piece of music to surface from the new disc, a defiant high energy rocker seemingly made for the concert stage and guaranteed to get pulses raised. The follow-up, "Sham Pain," was more of a chugging rocker utilizing some of the band's sense of humor to address the headlines of the past year. The group delves a little deeper lyrically with the bluesier and powerful track "When the Seasons Change." They also hit their mark with a pair of stellar covers, taking on The Offspring's "Gone Away" and Kenny Wayne Shepherd's "Blue on Black." It's another solid outing from one of rock's most consistent bands, who showed no signs of a step back despite their music collecting a little dust before it drops.
---
19. Greta Van Fleet, 'Anthem of the Peaceful Army'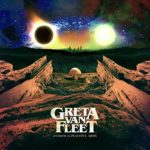 To have two number one singles before even releasing a full-length is pretty impressive, but that's exactly what Greta Van Fleet did. They built a huge buzz with last year's EPs 'Black Smoke Rising' and 'From the Fires,' leading to huge expectations for 'Anthem of the Peaceful Army.' It has spawned another chart topping single ("When The Curtain Falls") and debuted at No. 1 on the Billboard Top Album Sales Chart and hit No. 3 on the Billboard 200. Other standouts include the undeniably catchy "Lover Leaver," the funky Joe Walsh-esque "The Cold Wind" and the heartfelt, mid-tempo "You're the One." Their sound is classic and old school, but Greta Van Fleet have captured the imagination of both young and older fans, making them rising stars with a wide appeal.
---
18. Beartooth, 'Disease'

If you need a jolt of energy, Beartooth have plenty to spare on their latest album 'Disease.' The album starts innocently enough on acoustic guitar on the album opener "Greatness or Death" before giving you one jarring in-your-face transition kicking off what is often a chaotic album. High energy rockers like "Fire," "Used and Abused" and "Enemy" keep your attention, while "Manipulation" serves up groove-centric head-banging aggression. 'Disease' does tone it a down a bit for some radio friendly rock in the form of the title track, "After All," "Believe," and the moody, mid-tempo album ender "Clever," but the album as a whole gives you a band seeped in immediacy with their music, making sure the listener (or their concert crowd) are truly engaged.
---
17. Black Stone Cherry, 'Family Tree'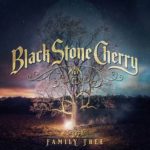 Black Stone Cherry's got the blues, and it works oh so well for them. For years, the band has built a solid base as a hard rock band with elements of country and southern rock influences. But a switch turned on for the group with their 'Black to Blues' EP that carried over to 'Family Tree' and the end result is one where the group feels like they've become the band they always wanted to be. Singer Chris Robertson lays down some bad man blues with the album's big single, "Bad Habit," while the swampy "Burnin'," the talk box-infused "Southern Fried Friday Night" and the muscular guitar work of "You Got the Blues" also stand out. For the tender hearted, you'd have to be impressed by the soul-baring ballad "My Last Breath" that Chris Robertson penned for his wife and child. At six albums in, it's encouraging to see the band deliver what should stand as one of the top releases of their career.
---
16. Shinedown, 'ATTENTION! ATTENTION!'

Bands like Shinedown are sometimes taken for granted because of how easily they seem to churn out hit singles. Their sixth album 'Attention Attention' is packed to the rafters with radio gold, and "Devil" has become their 12th No. 1 rock single. Instantly memorable hooks and Brent Smith's distinctive soaring vocals show why Shinedown continue to dominate the airwaves. They also break a little new ground, with the title track utilizing spoken word alongside driving arena rock and "The Human Radio" displaying some funky electronic elements. They've had nothing but success since their 2003 debut, and that shows no sign of abating any time soon.
---
15. Turnstile, 'Time & Space'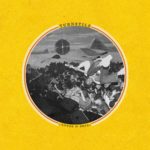 What's happened to punk and hardcore music in 2018? If things were starting to feel a little stale, Turnstile just gave the genre the jolt it needed. These rising rockers embrace the sneer and attitude of their predecessors, while also working in some muscular guitar riffs, the occasional metal headbanging and a whole lot of pit-starting anthems. Highlights include the album opening "Real Thing," which rides an undeniable groove, the sludgy, bass-centric "I Don't Wanna Be Blind" and the Rage Against the Machine-esque "Come Back for More / H.O.Y." Not to mention, did you ever think you'd hear piano help start a mosh pit? Take a listen to "High Pressure." Turnstile's 'Time & Space' is definitely worth the time it takes to digest the music and the space it will consume in your music collection.
---
14. Clutch, 'Book of Bad Decisions'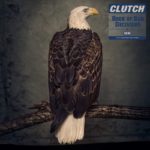 For a quarter century Clutch have been one of America's greatest rock bands, and Neil Fallon one of its best frontmen. With their latest album, they only strengthen that statement, delivering their brand straight up heavy rock. 'Book of Bad Decisions' is vintage Clutch from the fuzzy goodness of opener "Gimme the Keys" to the horn-infused "In Walks Barbarella" to the epic closer "Lorelie." It's a raw and raucous release that showcases Clutch's charm without diluting any of their force and power.
---
13. Tremonti, 'A Dying Machine'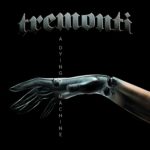 After three hard rocking albums, Mark Tremonti flexed his artistic muscle with his self-titled band's first ever concept album. 'A Dying Machine' pushes the boundaries a bit from what we've come to expect, but in the process the singer-guitarist offers his most well rounded effort. Longtime fans will be thrilled with full-throttle crushers like "Throw Them to the Lions" and "Bringer of War," while "The Day When Legions Burned" is a thrashy, pit-starter sure to go over well live. But the album also shows more of a softer side with more somber, mid-tempo and bluesier fare like "As Silence Becomes Me" and "Desolation." The collection is also full of radio ready anthems like "Take You With Me" and "The First The Last." 'A Dying Machine' is a top-to-bottom listen with no duds, however the conceptual shifts musically can be a bit jarring. The good news is there's an 'A Dying Machine' book to help fill in the blanks if you choose to dig deeper into Tremonti's story.
---
12. Slash Featuring Myles Kennedy and the Conspirators, 'Living the Dream'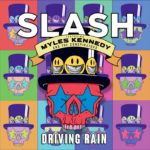 Slash and his cohorts Myles Kennedy and the Conspirators have found a comfort zone since first supporting the guitarist's solo debut in 2010, and having some time away has allowed them come back rejuvenated. 'Living the Dream' finds the band raising the bar on arguably their most complete album to date. From the attention-grabbing opener "Call of the Wild" through to the end of the disc, it's a hard rock journey. Highlights include the infectious single "Mind Your Manners," the chugging rocker "My Antidote" and the radio ready "Driving Rain." Ensuring that it's not all just power rock, Slash and crew throw in the darker "Lost Inside the Girl" as well as the stripped back acoustic curveball "The One You Loved Is Gone." For fans of Slash's solo work, this latest 'Dream' definitely feels alive.
---
11. Muse, 'Simulation Theory'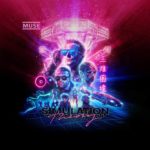 Welcome back, Muse. While the band toyed with the idea of releasing singles for a couple of years, those songs eventually served as the building blocks for a new album. 'Simulation Theory' works as an album that feels both nostalgic and futuristic at the same time, with band working in all kinds of instrumentation to aid their musical storytelling. The album opening "Algorithm" utilizes tension-building synths, strings and even some classical piano before a vocal is even uttered, eventually unspooling the story of a war between a creator and humans who are viewed more as a simulation. The songs on this album seemingly come with lyrical high stakes, as Matt Bellamy and his impressive falsetto vividly paint a picture of isolationist angst while the heavily percussive collection sounds at times more like a film score. "Dig Down," "Thought Contagion," "Pressure" and "Something Human" have all enjoyed pre-album buzz, while tracks like "The Dark Side," "Blockades" and the triumphant "Get Up and Fight" offer more context while providing a melodically pleasing vibe. Muse may have made their name in the alt-rock world for years, but 'Simulation Theory' brings some high stakes heaviness of a band at their best.
---
10. Stone Temple Pilots, 'Stone Temple Pilots'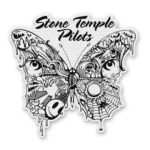 Stone Temple Pilots are now working with their third singer of the past decade, but in many ways new vocalist Jeff Gutt encapsulates the best of what's worked in the past while allowing the band to expand toward new horizons in the future. Their self-titled release got a jump start with the 2017 single "Meadow," a perfect selection to showcase that they weren't coloring too far out of the lines but that Gutt was a perfect fit for the band. As the calendar turned to 2018 and fans got the chance to finally dig into the new album following its release, we got one of the band's most complete records in years. From the pulse-racing opener of "Middle of Nowhere" to the melancholic closer "Reds and Blues," STP have reconnected with what made them great. The hypnotically heavy "Roll Me Under" ranks as a standout, while "The Art of Letting Go" and "Finest Hour" see Gutt channel a bit of Scott Weiland's crooner stylings, with the singer showing himself quite capable. "Never Enough" wears its classic rock influences on the sleeves, sounding like a mix between the Doors' "Roadhouse Blues" and Bowie's "Jean Genie." The eponymous offering, though their first with Gutt, sounds like a well-polished band who firmly know who they are and what works well.
---
9. Disturbed, 'Evolution'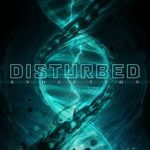 "Are You Ready?" Though you might not realize it from the music on the album's first single, the title is very prophetic, as Disturbed's 'Evolution' disc finds them pushing the boundaries musically more than any previous effort. Perhaps emboldened by the success of "The Sound of Silence," the album delves into the band's softer side more frequently and with more confidence than they've done prior. Yes, "Are You Ready?" feels like it could fit on any Disturbed album and tracks like "No More" and "Best Ones Lie" keep things upbeat and aggressive, the band really strikes an emotional chord with "A Reason to Fight," the heart-wrenching "Already Gone" and the delicate dance of the heartfelt "Hold On to the Memories." The album is the band's most diverse offering of their career, with David Draiman telling us that he feels 'Evolution' has the greatest potential to reach the largest amount of people.
---
8. Alice in Chains, 'Rainier Fog'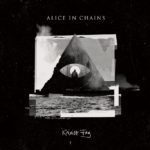 The title 'Rainier Fog' perfectly encapsulates everything Alice in Chains' sixth full length (and third with William DuVall) represents. Even when there's rays of sunlight poking through (see "Never Fade"), this record is 53 minutes of gloom that lingers like the grey skies over the band's native Seattle. It's a change of pace for the grunge metal legends, who lean less on riffs, opting to conjure moods that, at times, are a few shades darker than some of their classic material.
---
7. Godsmack, 'When Legends Rise'

For those of you who thought you knew who Godsmack were this far into their career, think again. Though words like "rebirth" and "experimentation" were tossed around during the promotion of their new album, fans took a collective breath upon hearing the band's latest disc and realizing that it's still the same heavy rock band you've come to love, but with the band adding new depth to their music. The monster single "Bulletproof" brought in more synths, while the piano-led "Under Your Scars" comes as close to a ballad as you might get from the band. Other standouts included the adrenaline-filled "Take It to the Edge," the anthemic title track and the percussive, head-bobbing track "Unforgettable." "I have a lot of confidence in believing that this record has a little bit of something for everybody and it won't disappoint them," Sully Erna told us. Mission accomplished.
---
6. Breaking Benjamin, 'Ember'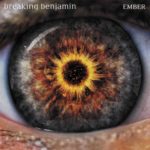 We've seen Breaking Benjamin go dark before, but their latest album 'Ember' is pure black smoke rising as the band embrace a heavier tone, both lyrically and musically. The chilling lead single "Red Cold River" is just the start of something darker, with tracks like "Psycho," "Blood," "Save Yourself" and "The Dark of You" falling into the band's collective headspace. "Psycho" takes listeners in a Pantera-esque direction, while "Blood" is an absolutely pummeling rocker. Meanwhile "Feed the Wolf," with its nasty low end and soaring vocals, and the primal "Down" also account for album high points.
---
5. Halestorm, 'Vicious'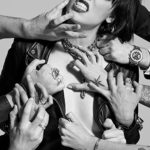 With every new album, Halestorm cement their status as one of hard rock's elite bands. 'Vicious' was their second consecutive release to top the rock albums chart and crack the Billboard 200's Top 10. Produced by Nick Raskulinecz (Alice In Chains, Ghost), it isn't a dramatic shift from previous releases, but does provide a honing and sharpening of their sound. From the raucous chart-topping single "Uncomfortable" to the sexually charged "Do Not Disturb," Halestorm aren't resting on their laurels. With 'Vicious,' they've crafted another batch of memorable rock songs.
---
4. The Fever 333, 'Made an America'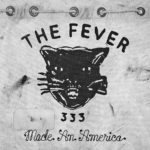 After toiling for years in Letlive., a band that likely should've been bigger, singer Jason Aalon Butler resurfaced this year in The Fever 333, a breakout trio that also features The Chariot guitarist Stevis Harrison and Night Verses drummer Aric Improta. Together, they seemingly inherited the next generation Rage Against the Machine mantle, fusing rap-rock stylings with politically minded messages for a truly powerful debut. The inherently catchy title track takes a closer look at America's uncomfortable past. Other highlights include angsty "Walking in My Shoes" and the no holds barred, aggressive statement "We're Coming In." This 7-track EP, combined with the late year separate releases of "Trigger" and "Burn It," definitely made its mark on the year that was.
---
3. A Perfect Circle, 'Eat the Elephant'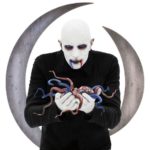 Best known as the other major band fronted by Tool frontman Maynard James Keenan (no, not Puscifer), A Perfect Circle tend to resurface between Tool albums, driven by Keenan's annoyance with the perfectionism and extended studio experimentation of the band that made him famous. 'Eat the Elephant,' A Perfect Circle's third full-length, is the follow-up to 2004's Emotive, yet it has more in common with the languorous skewed hard rock of 2003's Thirteenth Step. The singles "Disillusioned" and "The Doomed" are microcosms of the kind of weighty, melodic vocals and resonant, atmospheric rhythms that drives the band. Flush with sedated beats, ominous textures and an angular, surreal blend of keyboard and guitars, 'Eat the Elephant' is like a blend of Tool without the explosive energy of a steroid-charged Puscifer — without the goofy, comedy parts. The lion's share of 'Eat the Elephant' may have been composed by multi-instrumentalist Billy Howardel, but once again, it's Keenan who provides the emotional meat of the album's impact.
---
2. Red Sun Rising, 'Thread'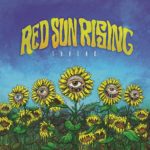 Though around for more than a decade, Red Sun Rising in its current state dates back to 2015 when three of the band members joined up, and while 'Polyester Zeal' gave the band their much deserved breakout, 'Thread' shows a much more well-rounded representation of who they are. Singer-guitarist Mike Protich calls the album a "rebirth," adding, "It was not until we made this album that I felt we became a band. The growth and evolution of RSR that you will hear in our sound and songwriting builds on our 'Thread' mentality. We aren't chasing trends and we never will." That said, Red Sun Rising does a solid job of differentiating themselves from the active rock crowd. The darkly sinister "Deathwish" struck a chord with radio listeners, while the fuzzed out, shimmery and haunting "Fascination" ranks among our favorite tracks of the year. Other highlights include the epic "Stealing Life," the timeless "Left for Dead" and the chaotic mid-album rocker "Veins."
---
1. Myles Kennedy, 'Year of the Tiger'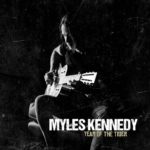 In a year where there was plenty of debate for our Rock Albums top spot, we chose to reward a musician who made one of the bigger artistic statements of their career. Congrats to Myles Kennedy, as 'Year of the Tiger' is our Rock Album of the Year for 2018. This disc is no Slash rehash or altered Bridge, with Kennedy's booming rock vocals pulled back to a minimum in favor of a more restrained and vulnerable delivery. Kennedy also uses more unique instrumentation, delving into elements of Americana, blues and country as well. This concept album centers on Kennedy's father's death and his family's aftermath after coming to terms that his Christian Science beliefs ultimately led to his passing. The moving title track introduces the story through the eyes of Kennedy's mother, who was left with some tough choices to make in her life while newly widowed. "The Great Beyond," with its Middle Eastern-feel, is one of the disc's most ambitious tracks and also one of the few songs where the power vocals come back into play. The emotionally raw "Blind Faith," the Chris Whitley-esque "Ghosts of Shangri-La," and the cathartic album closer "One Fine Day" are also standouts from this stellar release. "It took decades to muster up the courage," says Kennedy of tackling the album. "Beneath the surface, the wounds were pretty raw, but it just had to be done." While the journey is Kennedy's to take, it's one that's ultimately satisfying to listeners as well.
Special thanks to https://www.therockpit.net/ for the list!