Purchasing tickets to go see your favorite band live used to be easy.  There are fans that put in the work to camp out at the ticket window, purchase over the phone, or an online ticketing with simple options.  But times have changed, and trying to see your favorite band live has become a frustrating and expensive endeavor.
Pearl Jam went to congress to testify about how the fees are outrageous through Ticketmaster.  Back in the 90s, they were irate about charging the fans an additional $3.50 for a "convenience fee".  However, these days the fees have increased significantly along with a plethora of other pricing options like "Ticketmaster Platinum" that charges a premium much higher than the face value. Pearl Jam went on to create their own ticketing system which lead to a tour plagued with issues from fake tickets and limited venues that were not owned by Ticketmaster.  Ultimately, they lost and went back to using the necessary evil of Ticketmaster for their tours.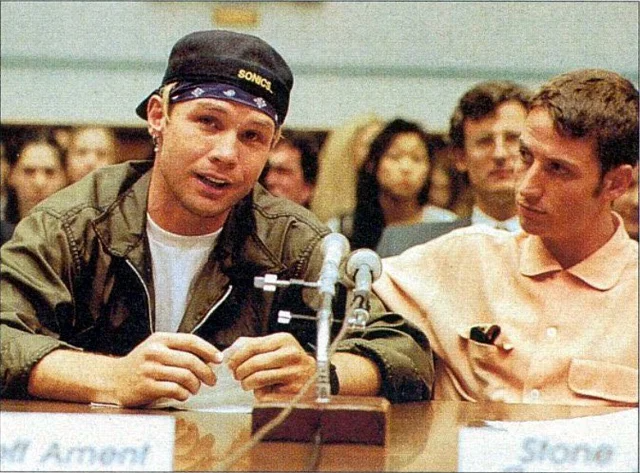 Recently, things came to a head when pop superstar Taylor Swift left thousands of fans unable to purchase tickets because of tech issues with Ticketmaster. While a percentage of fans were able to successfully purchase tickets through the presale, millions were unsuccessful, and Ticketmaster ultimately canceled the general ticket sale that was set to take place on Friday, Nov. 18. Subsequently, resale websites had tickets for the tour listed for amounts as high as $20,000!
Because of the Taylor Swift ticketing issues, it just highlighted the ongoing problems with Ticketmaster that have been going on for years.  The Justice Dept. has been investigating Live Nation, the parent company of Ticketmaster, for a while now, as the company allegedly violated antitrust laws. Senator Amy Klobuchar released the following statement:
"Last week, the competition problem in ticketing markets was made painfully obvious when Ticketmaster's website failed hundreds of thousands of fans hoping to purchase concert tickets. The high fees, site disruptions and cancellations that customers experienced shows how Ticketmaster's dominant market position means the company does not face any pressure to continually innovate and improve.

That's why we will hold a hearing on how consolidation in the live entertainment and ticketing industry harms customers and artists alike. When there is no competition to incentivize better services and fair prices, we all suffer the consequences."
This is a big step in the right direction and a necessary one to protect consumers and artists. This may be the beginning of seeing some changes and we will follow up with more details when available.