The Stone Temple Pilots recently announced that they have a new lead singer, Jeff Gutt.  After a debut show at the Troubadour back in November, the general consensus among fans was that Gutt was the right choice.  His vocal style is unique but remeincent of both previous snigers, Scott Weiland & Chester Bennington.
After a good reception to the new song "Meadow", the band is a back with a new track called "Pull Me Under".  The song is hard hitting with an epic guitar solo from Dean Deleo and a commanding bass line from his brother Robert.  "'Roll Me Under' was one of the first songs I wrote for the album, and one of the first Jeff sang on too," said Robert DeLeo. "Those riffs have been kicking around in my head for years, and it felt like the right time to record and perform it."
We liked it so much we felt the need to let Robert know via Twitter ,where and he responded back with gratitude and humbleness.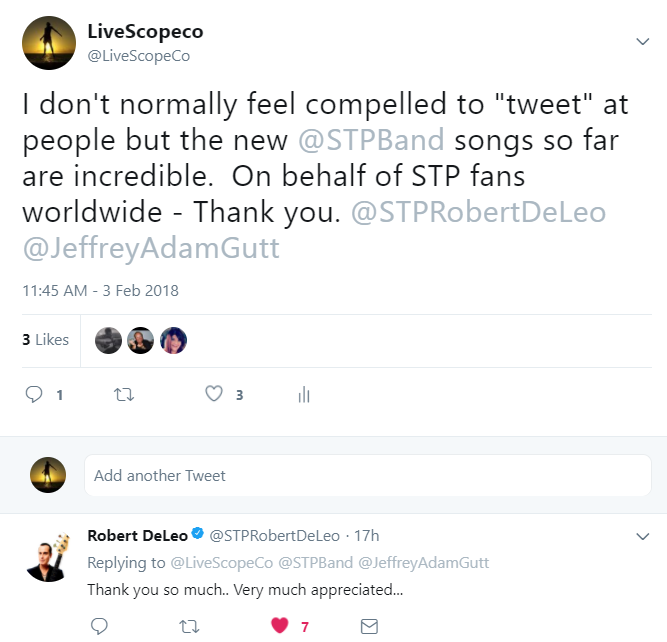 Check out the new track below and be sure to catch STP as they begin touring through the States during the Spring and Summer.