Dirty Heads are not a band to sit still for long! There's a new track called "Rescue Me" that was just released at the end of February.  It's clear that they have a rabid fanbase that continues to grow.  Dirty Heads are currently out streaming some of the biggest alternative acts in the U.S., with over 2 BILLION total streams on-demand + programmed. Worldwide, the band has over 1.29 MILLION digital track sales and 2.6 BILLION on-demand streams since 2018.  In addition to the song, they dropped a music video co-directed by frontman Jared Watson and Jay Teegardin.  Read what Jared had to say about the new track:
"Rescue me is our ode to California and we thought it would be rad to flip a Red Hot Chili Peppers hook. Not only did they influence us but they are one of the most influential and defining bands ever to come out of Cali. So it was a no brainer. It just felt right. This song is about the spirit of California and the influence she's had on us as human beings. The beach, the desert, and the mountains, all available within the same day, waiting with open arms to feed your soul."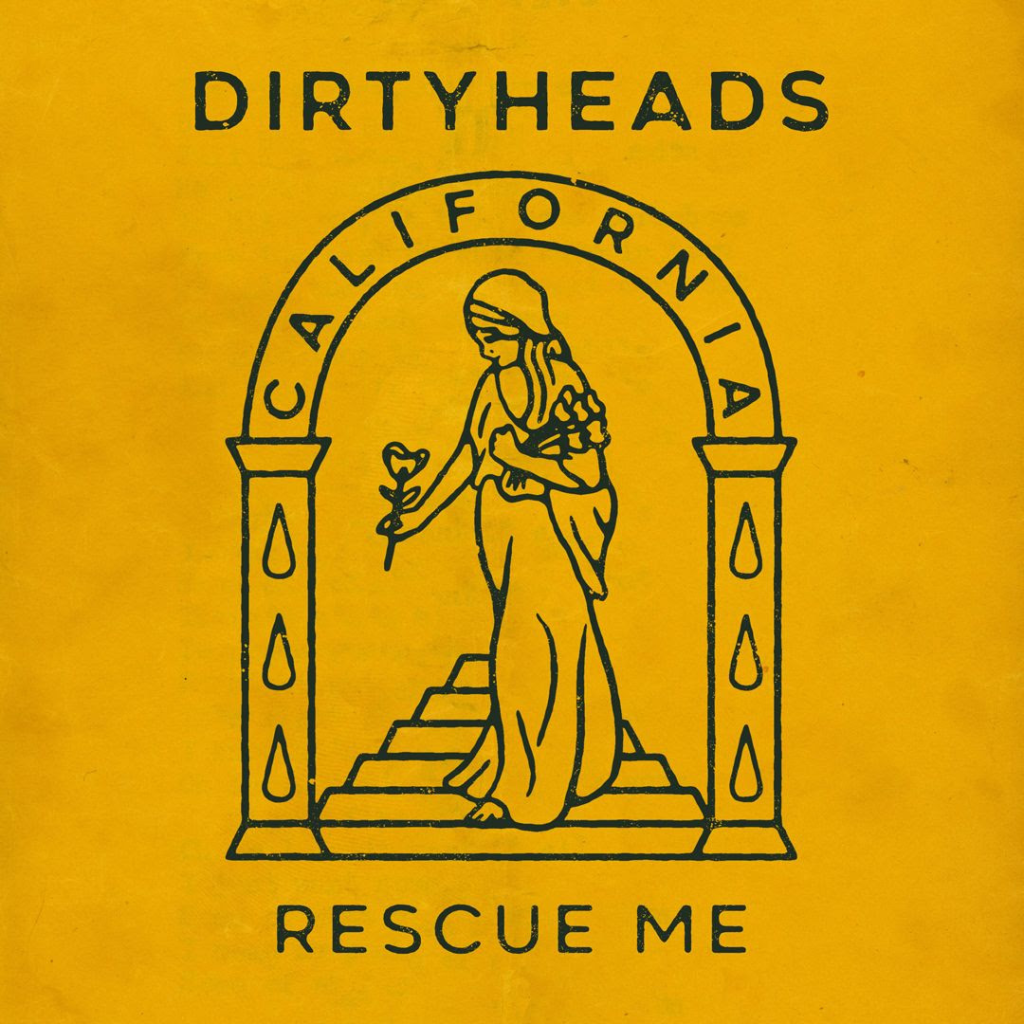 Dirty Heads are releasing a series of EPs this year including unreleased tracks from Midnight Control.  And the road warriors also confirmed a tour to go along with it aptly named "Island Glow" this summer.  The first of the three collections, Midnight Control Sessions: Night 2, will have some very special guests, remixes and unreleased original songs which is exciting for any DH fan. As of now, Dirty Heads next installment will be on on April 14th!
Watch the Dirty Heads zenned-out video for "Rescue Me" then check out the summer tour dates below!
DIRTY HEADS ISLAND GLOW SUMMER TOUR DATES
June 13 – Kettlehouse Amphitheater – Bonner, MT^+º
June 14 – Ford Idaho Center Amphitheater – Nampa, ID^+º
June 16 – Fiddler's Green Amphitheater – Greenwood Village, CO (not Island Glow tour)
June 17 – Granary Live – Salt Lake City, UT^+º
June 21 – Concrete Street Pavillion – Corpus Christi, TX^+º
June 22 – 713 Music Hall – Houston, TX^+º
June 23 – Whitewater On The Shore – New Braunfels, TX^+º
June 24 – Pavilion @ Toyota Music Factory – Dallas, TX^+º
June 26 – Maplewood, MN+º
June 27 – Grinders – Kansas City, MO^+º
June 29 – Las Colonias Amphitheater – Grand Junction, CO^+º
June 30 – Red Rocks Amphitheater – Morrison, CO (not Island Glow tour)
July 1 – Liberty First Credit Union Arena – Ralson, NE^+º
July 2 – Wave (Outdoors) – Wichita, KS+º
July 7 – Radius – Chicago, IL*+º
July 8 – Riverfront Live – Cincinnati, OH*+º
July 9 – KEMBA Live – Columbus, OH*+º
July 10 – Jacobs Pavilion – Cleveland, OH*+º
July 13 – Buffalo Riverworks – Buffalo, NY*+º
July 14 – MGM Music Hall – Boston, MA*+º
July 15 – Healthcare Amphitheater – Hartford, CT*+º
July 16 – Wind Creek Event Center – Bethlehem, PA*+º
July 20 – Hampton Beach Casino Ballroom – Hampton Beach, NH*+
July 21 – Great South Bay Music Festival – Patchogue, NY
July 22 – Ocean Casino Resort – Atlantic City, NJ*+
July 23 – Stage AE – Pittsburgh, PA*+
July 27 – Red Hat Amphitheatre – Raleigh, NC*+~
July 28 – Baltimore Peninsula – Baltimore, MD *+~
July 29 – After House @ The Meadow Event Park – Doswell, VA*#~
July 30 – Firefly Distillery – Charleston, SC *#~
August 2 – Rabbit Rabbit – Asheville, NC *~
August 3 – Metro Credit Union – Charlotte, NC *~
August 4 – Coca Cola Roxy – Atlanta, GA *#~
August 6 – Roanoke Island Festival Park – Outer Banks, NC *~
^Yelawolf
*Lupe Fiasco
+G. Love & Special Sauce
# Little Stranger
º Tropidelic
~ Bikini Trill
CLICK HERE FOR THE OFFICIAL DIRTY HEADS WEBSITE FOR MORE INFO